The offer is valid for reservations with a stay from 20.05.2024 – 20.09.2014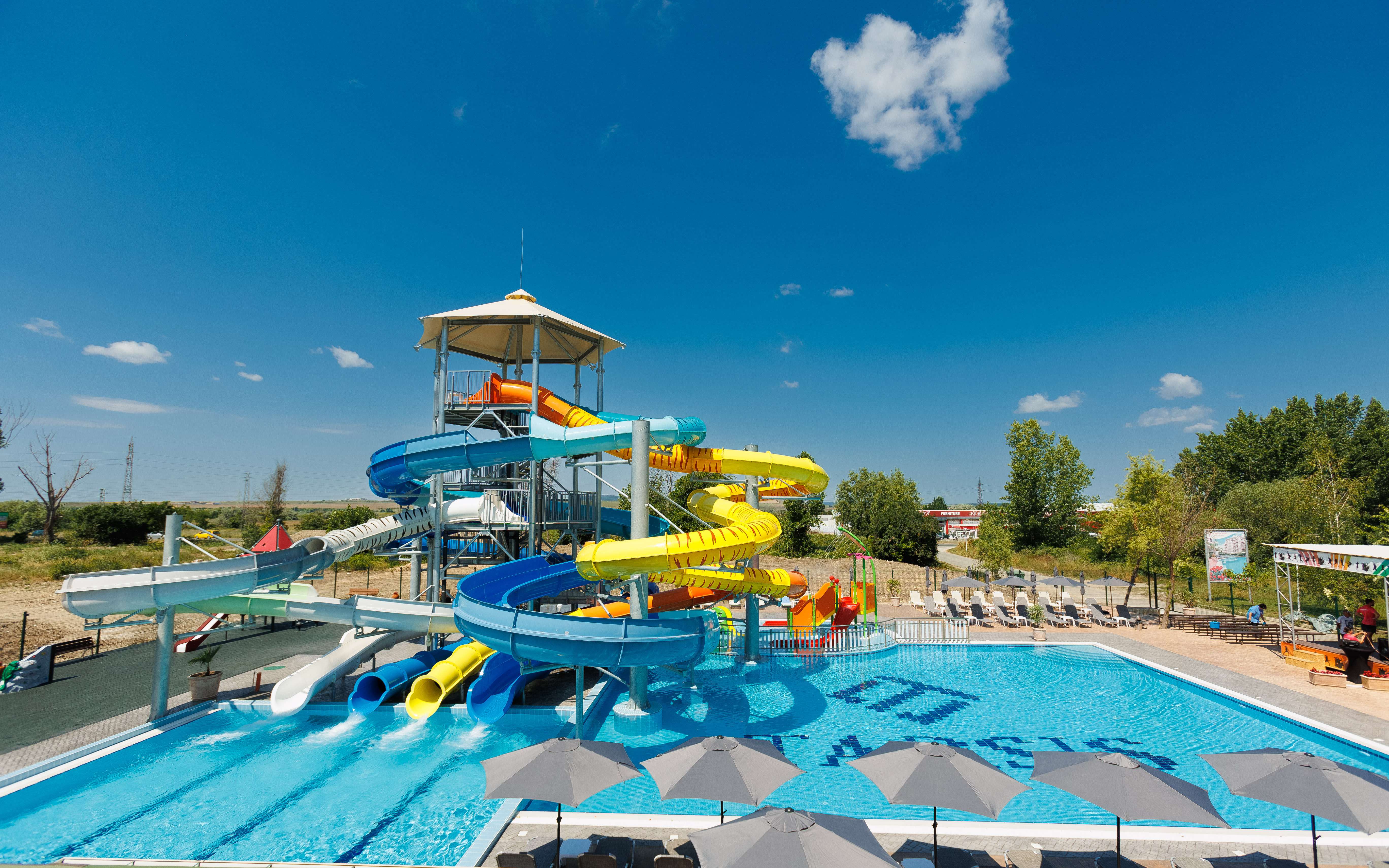 INCLUDED AT ALL INCLUSIVE PACKAGE
Meals in the All inclusive package are in the main restaurant of the hotel, which has a large outdoor terrace.
A variety of culinary delights from our chefs.
BREAKFAST
07:30 – 10:00 – buffet, which includes hot drinks, soft drinks, water and a variety of juices
LUNCH
12:30-14:00 sweddish buffet. Drinks – water,juices, soft drinks , beer, wine and tradditional bulgarian alcohol
AFTERNOON SNACKS
12:30 to 16:00 – Depending of the days – pizzas, burgers, sandwiches, pastries, fruit.
DINNER
18:30 – 21:00 – block table. Drinks – water, juices, soft drinks, beer, wine and Bulgarian alcohol
•Ice cream is served only during the main meals!
•The hotel reserves the right to change the location of certain meals in other sites in the complex. The changes are announced when accommodating tourists. Hotel reserve the rights to change the closing dates for some of the facilities, such as Aquapark, depending of the weather conditions.
The new Aqua Park of the Tarsis Hotel awaits its first guests.. At guests' disposal are: dining area based on All Inclusive, combined outdoor and indoor water slide for children and adults, children's outdoor slide for water games, party area for private parties or children's birthdays, children's playground, where they are located children's equipment for climbing games with slides, as well as seating areas for parents.


The official opening of the attraction will take place on June 01, 2024.
Available to guests are

Check In : after 14:00
Release: until 12:00.
All rooms are spacious and comfortable
Loading of cosmetic consumables: shampoo, shower gel, soap. A bathing cap, shaving kit, dental hygiene or sewing are available on request.
Towels are changed every 3 days, linen is changed every 4 days from the date of arrival. If desired, you can request a replacement or additional set of linen, towels and refill cosmetic supplies at the reception for an additional fee.
Free Wi Fi , TV with flat screen , mini fridge , hairdryer, AC

Tarsis Club Hotel is located 5 minutes by car from the beach, for the convenience of guests, the team of the complex provides free transport every hour. More information on the shuttle's schedule, guests can get, at any time, at the reception.
Services not included in the All Inclusive package